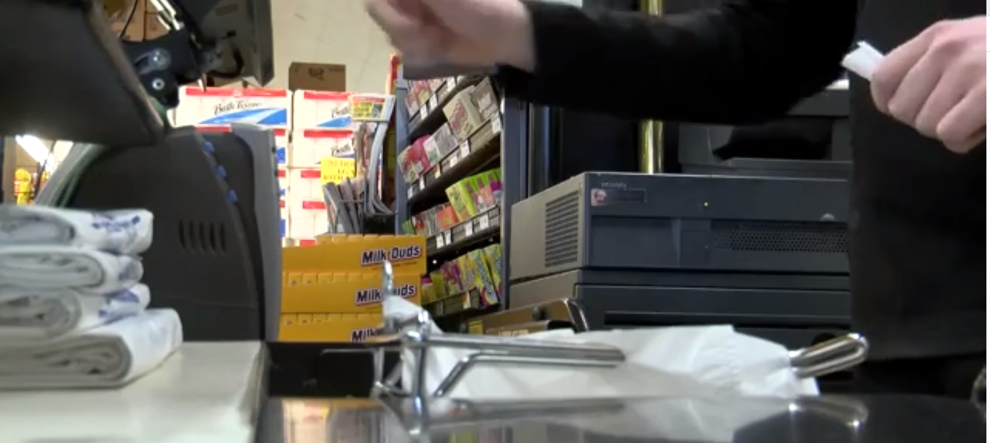 UTICA, N.Y. – The U.S. Inflation reached a new 40-year high in June of 9.1% making it the largest hike since 1981. The Federal Reserve is looking to increase the interest rate to cool down inflation. 
Many households are navigating high gas prices, increased grocery costs, and more. Some looking to take out a 401k Loan to help combat inflation. Dave Griffiths, Financial Advisor at D.K. Griffiths & Company, said the only way to fix the problem is by spending less. 
"This is a really good time to do a little belt-tightening and no one wants to hear that but it's a really good time to take a look at your monthly expenses and your monthly budget and hone in and say 'maybe I could do a little better with the Amazon clicking or maybe we can go out to eat a little less'…something's got to give you know," said Griffiths. 
Griffiths said if consumers stop spending it may exacerbate the economy and cause a recession but it won't be as bad as anticipated. 
Every situation is unique when it comes to taking out a loan. Griffiths said taking out a 401k loan is up to the borrower but he advises against it. The borrower will not benefit from the low buying stock market, the loan payment will be taxed, and depending on the program, you can only take out a 401k loan once. However, Griffiths says a Home Equity loan may be a better option. 
"Home equity loans are also a great option for people who own homes for people who've been paying on their mortgage and they own a major percentage of their home and sometimes getting a second mortgage or home equity line of credit is a really good tool," said Griffiths. 
Bankruptcy is also an option but should be the last resort according to Griffiths. With bankruptcy filings, Griffiths said credit and debit card debt is unsecured which will require negotiation. After negotiation, borrowers will have to pay back a portion of the debt and will also receive a tax form that will require the borrower to pay tax on the unforgiven debt. 
Griffiths said in the last year, his office has seen a decrease in bankruptcy filings due to the government pumping money back into the economy with the American Rescue Plan, Stimulus Checks, and more. This year, Griffiths says people are considering bankruptcy as an option. 
"No one is foreclosing on homes now. No one is evicting renters. Hospitals aren't collecting on their debt. Well, that's starting to change now and we're seeing more people look at Bankruptcy as an option," said Griffiths. 
Consumers should get ready for the long road of inflation according to Griffiths. He says Former President Donald Trump's presidency provided a perfect storm for the economy that wasn't supposed to last for long. 
"In the last years of Trump's presidency we had a long sustained period of good times, well now we kind of need a long period of difficult times," said Griffiths.